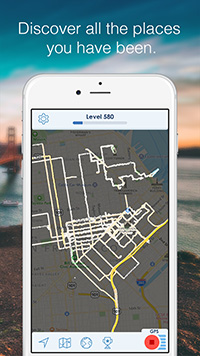 World Uncovered tracks your travels for you and maps them in vivid detail. It will show you where you?ve been, how fast and how high you were going, and how often you?ve returned to your favorite places. Can you walk every block in your city? Climb all the mountains in your area? How many countries have you visited? What landmarks have you seen? Find out, with World Uncovered.
Download World Uncovered for iPhone from the App Store.
We believe World Uncovered is the best Fog of World alternative available.
Read about all the great features of World Uncovered on website dedicated to our app – http://www.worlduncovered.com.