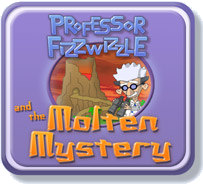 It's about time to announce this new great game: Professor Fizzwizzle and the Molten Mystery!
PC Download
Mac Download
Linux Download
While on a well deserved vacation, Professor Fizzwizzle's investigation of a strange volcano has landed him in a Molten Mystery! Now it's up to you to master exciting new gadgets, outwit the Bat-Bots, and vanquish a truly cunning villain! Can the professor count on you to help?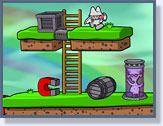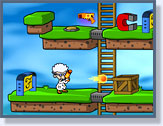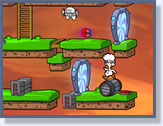 The very new Professor Fizzwizzle is even greater than the original game. It introduces a lot of new powerups, levels and new graphics. Try it. You will not regret.