I am very proud to announce that The Perfect Tree, our hit xmas game for PC, Mac and Linux, is now available for iPad.
The game features all the goodies of downloadable version and even more. We updated our game engine and now there are 3 game modes in Perfect Tree (swap, chain and group modes). There is even more levels (200 vs 110) and because you can play each level in 3 different modes it's like the game had 600 levels.
Spruce up your Christmas season with The Perfect Tree, a cheerful holiday offering from Anawiki Games! Based on the classic Christmas tale of the same name, the game tells the story of a lonely little pine tree and the player's efforts to help it become the perfect Christmas tree.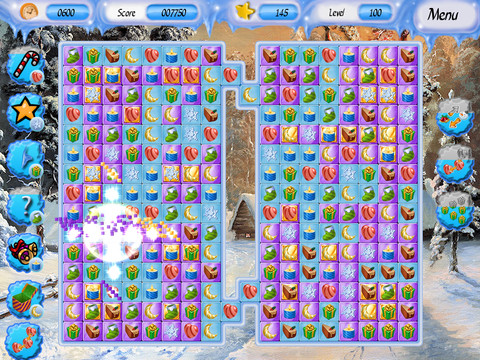 The Perfect Tree features classic Match-3 mechanics, as well as chain and group modes, enhanced by numerous exciting power-ups, seasonal level design and gorgeous special effects. Earn stars by chaining together combos and by clearing levels as quickly as possible, then trade them in for lights, ornaments, garlands and presents to turn the poor, pitiful pine into a beautiful Christmas tree of your own design.
With its bright, cheerful graphics and positive message, The Perfect Tree is a holiday treat for the whole family. Whether you're looking for a way to unwind after a tiring day of Christmas shopping, or for something to distract your little ones until the 25th, The Perfect Tree is the perfect game!
* Create your very own perfect tree
* Magnificent match-3 mechanics
* Exciting power-ups and gorgeous special effects
* Beautiful white Christmas atmosphere
* 200 levels, packed with Christmas cheer (and each level can be played on three different ways)
* Over 100 items to decorate your tree
* Cheery, seasonal soundtrack
Once again, here's App Store link for The Perfect Tree. Please give us a warm welcome.