Let's start by explaining what is Dress-Up Pups. Dress-Up Pups is a Match-3 game that puts you in charge of a luxury fashion agency catering to the most extravagant dog-lovers. Each customer has a unique vision for their pet's ultimate outfit. Help them bring their dreams to life through both classic and chain-style match-3 game play, plus jigsaw puzzle mini-games.
At the end of 2009 we started making a little game called The Perfect Tree, a match-3 game where you could decorate your own Christmas Tree. We really enjoyed working on it and decided that we need to make another match-3 game. For a couple of months we've been exchanging ideas and experience with RetroStyle Games – Game Art Outsourcing Studio, the team behind the art for The Perfect Tree game. They have been great at making art, but wasn't so successful at making games. They showed us 2 unfinished games they started working on: Fashion Life and Dog's Fashion. It quickly became clear to both teams that we should join our forces and decided to build a game around Dog's Fashion assets.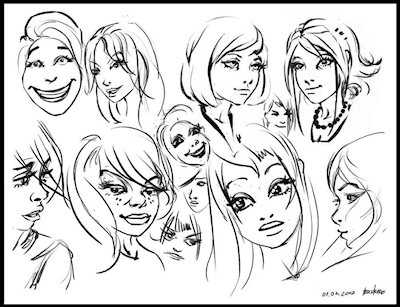 We immediately started to think how we can make this game better than The Perfect Tree, what we can add or change and still keep the fun of the first game. We decided to use 3 matching modes: swap, groups and chains. Though that wasn't enough, because we wanted to create a join between game mechanics and designing outfits. Something that would imitate creative process. And so we added collectible items (jigsaw puzzles). The concept behind this is that by collecting jigsaw puzzles Pattie gets inspired and is able to complete outfit from those "puzzle ideas". So we had outfit ideas, but making clothes is not only about ideas. You need to sew the outfit. Jigsaw puzzle mini game was a good imitation of sewing clothes for us.
I understand that some may say that matching items and solving jigsaw puzzles doesn't sound very real, but it's a game. A game that has to be fun. So don't get too serious about it, just enjoy the fun 🙂
Now all that was left to do was to polish up the art, wrap it with great story (yes, I know, most of players presses "skip", but some enjoy it) and create levels. Sounds easy, right? But that's few months of work. And that's not all, we had to pick the final title too. Here are some other ideas we rejected: Canine Couture, Dressed to the Canines, Dogs on the Catwalk, Doggy Divas, Four-Legged Fashionistas and Bow Wow!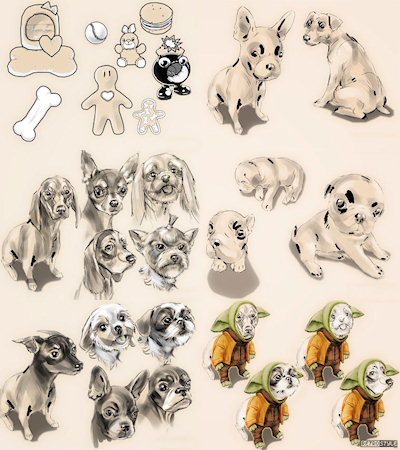 We're almost done, but you mind be interested how we stumbled upon the idea of creating a game about dogs fashion agency? That's where RetroStyle Games comes into action. Initially it wasn't about dogs at all. It was about real fashion, but that project became to big to finish with available resources at that time. The team decided to make something simpler. "Maxim" magazine article on clothing for dogs along with all the cute images related to the topic was a huge inspiration for the team and that's how Dog's Fashion idea was born.
I hope you enjoyed the story about the making of Dress-Up Pups. If you haven't played it yet, you are very welcomed to try it now.
Download Dress-Up Pups for Windows
Download Dress-Up Pups for Mac OSX
Download Dress-Up Pups for Linux
Have fun!