No matter what your vacation plans are. No matter if you already been there or going there soon. You can have some extra fun playing this games no matter what weather conditions are outside your room.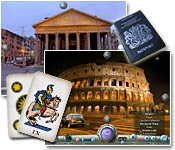 Rome: Curse of the Necklace is a great new Travelogue:360 game. Explore the stunning city of Rome through 360-degree photographs in this great hidden object mystery. Find special objects in over 25 locations and swap the objects for clues to solve the mystery of "The Curse of the Necklace." Discover some of Rome's most popular attractions, including the Trevi Fountain, the Colosseum and St. Peter's Square. You'll also be amazed by locations that only the locals know about, including some that are quite strange and mysterious!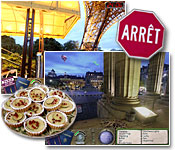 Among its renowned landmarks and hidden gems waiting to be discovered, Paris holds something new for each of its visitors. Scour some of the world's most famous locations for souvenirs as you prepare to be interviewed for an upcoming article in Travelogue 360 magazine. Locate items hidden in 3-Dimensional views of the Eiffel Tower, down the Champs Elysees, under the Arc de Triomphe, and others of Paris' most beloved landmarks. Find your own Paris in this incredible voyage.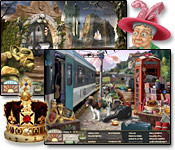 Fresh from a successful exploration of the wreck of the Titanic, the Hidden Expedition Club will pit one of its stellar members against a formidable group of opponents in a race to the summit of Everest. Other groups will battle you to be the first to summit Mount Everest. Expert Everest climber Ed Viesturs will assist you along the way. Explore mysteries of the world as you find hidden clues. Race to the Roof of the World!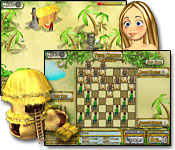 A luxury cruise ship crashes on an uncharted island in the Pacific Ocean. Lead the survivors of the shipwreck, set up camp on the island, and build a rescue object to get your friends off the island. Escape from Paradise is packed full of different games to play. Explore the five islands surrounding the main island and unlock new games that will help you gather resources and aid you in your quest.