Avalon Jewels match-3 game in open beta
We're pleased to announce that our latest game is in open beta in Google Play. It is free to download. Be the first to play and get a head start before the game officially launches.
Play a match-3 game with jewels lost in the mists of Avalon. Help Evelyn on her quest through a land full of mysteries. Use your magic skill to beat levels.
Are you the hero Avalon needs? Then get matching! Simultaneously relaxing and challenging, Avalon Jewels features 500 levels, boosters, power ups, quests and treasures making it a must-play for match-3 fans! Start your adventure in Avalon now.
iOS and Amazon versions coming soon.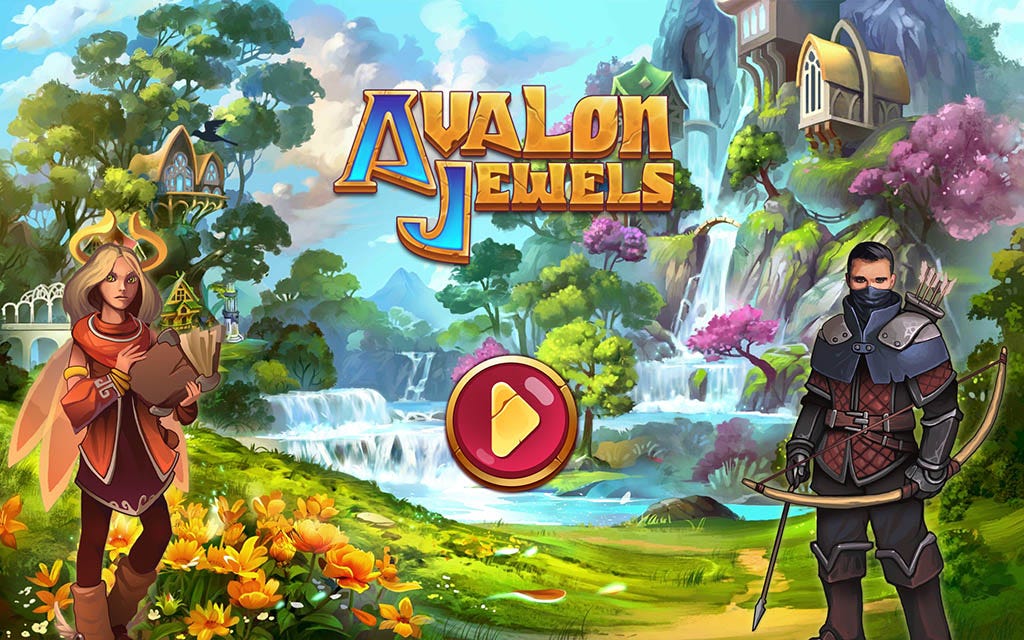 Recent posts:
Animal Drop Safari for Windows and Mac OS released
Time Twins Mosaics for PC Windows released
Avalon Legends Solitaire 3 for Mac & Windows released
Sneak peak - Avalon Legends Solitaire 3!
Animal Drop Safari launches on iOS. Get your iPhones and iPads ready!